Vi har modtaget følgende rapport fra David Trafford:
Seven de Trafford Wines  scored 90 points or more in the Wine Spectators latest report on South African  wine titled "Hidden Gems: South Africa's rich array of high quality waits to be  discovered."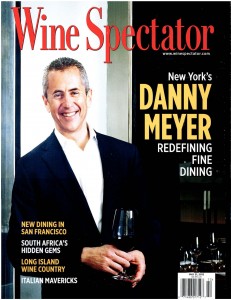 The next highest were Ernie  Els, Fairview, Reyneke and Rust & Vrede with five 90+ scores each. The  highest scoring wine was Klein Constantia Vin de Constance 2006 with 95,  followed by De Trafford Shiraz 2008 and De Trafford Straw Wine 2008 as well as  Buitenverwachting's Maximus 2009, Cape Point Isliedh 2010, 4G 2010 ($320),  L'Ormarins Anthonij Rupert Cab Sauv 2007 and Reyneke Reserve White 2010 all  scoring 93.
"David  Trafford continues to set the pace with his De Trafford Shiraz 2008 (93)" – James  Molesworth
It is interesting to compare  the Wine Spectator scores with the Platter wine guide for the Shiraz (now Syrah  393) over the last few years:
5       stars

(Red wine of the year)
Vi har følgende vine fra de Trafford på lager:
de Trafford Chenin Blanc 2009
de Trafford Chenin Blanc 2010
de Trafford Merlot 2005
de Trafford Blueprint Shiraz 2008
de Trafford Blueprint Shiarz 2009
de Trafford Cabernet Sauvignon 2008
de Trafford Elevation 2004
de Trafford Elevation 2007
de Trafford Syrah 393 2009
de Trafford Placemat Collection 2010
de Trafford Straw Wine 2008
de Trafford Straw Wine 2009
Her ud over har vi magnum flasker af de Trafford Cabernet Sauvignon og Elevation 393 hjemme.